Spoils of War 2022 is over
Sign up is closed
Payment: Done

Age limit: 18+
Number of players: 57
Price:
Contact e-mail: sow@narrators.eu
We are playing low fantasy and are NOT obsessed with historical correctness. This is not our world. The venue itself is a small castle with the upper part being from the 17th century and the basement from the 13th century.
We suggest costumes with inspirations of style ranging from 1300-1800. But if you have an awesome Victorian dress that fits the Game of Thrones style, that is perfect as well.
Each house has its own sigil and you can use this as inspiration, but we will not predetermine house colours in order to give you more freedom to find your perfect costume.
You can use the photos from Spoils of War 2019 and the Pinterest board made by Eva Mærsk as inspiration: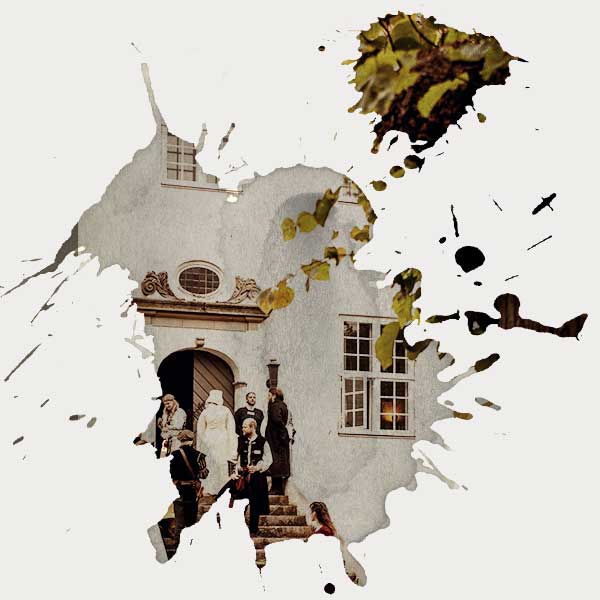 Riber Kjærgård Landbrugsskole (agricultural school when not our castle)
Kjærgårdsvej 31
6740 Bramming
Denmark
The castle is not mobility friendly, since it's a castle from medieval times. Play will take place on different levels and in the park and forest. In practice, you will have to be able to walk stairs to participate. There will also be dark corners in the castle. For future larps, we hope to use a location that can better accommodate all needs.
The larp is played exclusively in English, and all communication from the organizers will be in English.
We serve three meals per day from Saturday at dinner to Wednesday brunch. There will also be options go get food between the meals. The food is by default vegetarian, but there will be meat on the side for all who prefer that. Please tell about any dietary requirements you might have in the casting form.
The food will be made by professional chefs at the castle and cups, glasses, plates and cutlery will be provided. 
There will be non-alcoholic drinks, and real alcohol will also be served, but players deemed too intoxicated to participate responsibly will be removed from play. 
Sleeping and bathroom arrangements
You will sleep in a two-person room with a sink, mirror and closet. Everybody will sleep offgame.
For all participants, we provide a thick mattress. So you should bring sheet, pillow and duvet/blanket/sleeping bag. It will also be possible to rent appropriate sleeping gear from us. More information on this for participants.
The bathrooms are shared with the other players. There are 6 bathing booths available on site.
By car there are good connections from all directions.
By train, you can reach the play area from all over Denmark. The train stops at Bramming Station.
By plane, we recommend flying to Billund Airport, or to Copenhagen Airport, and take the train to Bramming station (it takes 3 hours and costs about 50 Euro).